Jersey Street – Love Rising Up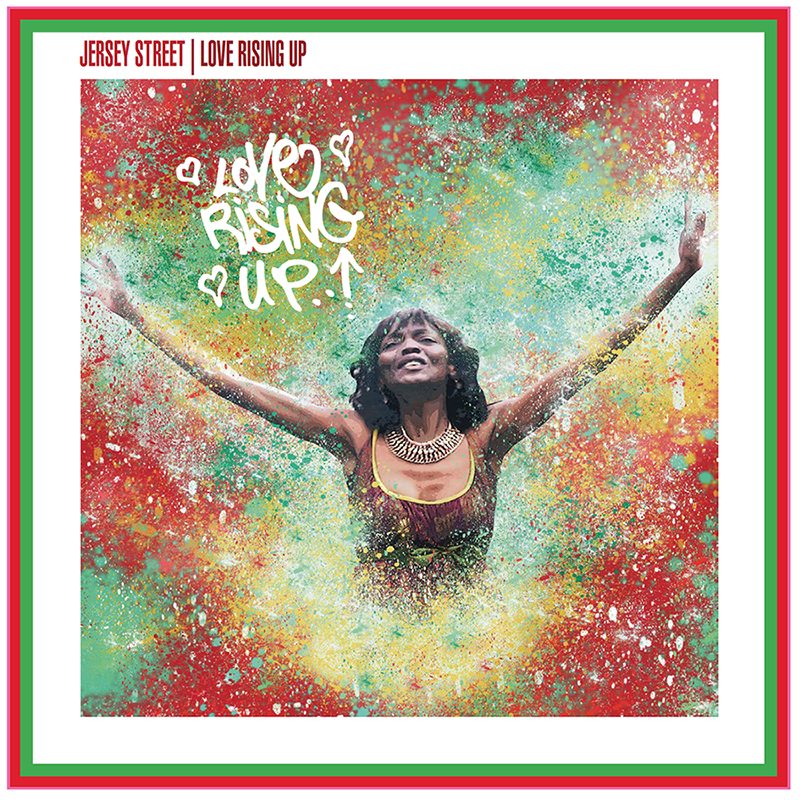 In 2020 the band are back with a brand new album "Love Rising Up" that returns to their original jazz roots and steps away from the dance floor to draw the dots between the influences of Roy Ayers, Rotary Connection and Betty Davis to the more contemporary stylings of Anderson Paak and Floating Points, stopping off for a drink with Nu-Yorican Soul along the way.
The album is characterised by lush string and brass orchestration, some world-class musicianship, and an irreverent Manc attitude, with the band's classic songwriting chops always at the forefront.
It is topped off by one of the the UK's greatest vocal talents, Moss Side's Dawn Zee, also known for her guest spot fronting New Order's classic "Crystal". The group has managed to capture all the energy of playing live together in the studio to create an album of rare beauty and a truly heartfelt soul.
The title track was played to some acclaim on the Jamie Cullum BBC show on the 11th June 2019, and is already creating some buzz pre-release.
Order "Love Rising Up"
Comes as a beautiful 4 page digipack, with original artwork by Spanish artist Akore.

Includes unlimited streaming of Love Rising Up via the free Bandcamp app, plus high-quality download in MP3, FLAC and more.
Released September 25, 2020
"We began this process a couple of years ago as something very pure, based on the desire to make the record that we'd always wanted to, musically and sonically, without any reference to anything apart from our own taste. It ended up sounding better than we could have imagined, probably because of that very approach. It's heavily song-based and draws on a wide range of influences. We've got some wonderful musicians on the album and we wanted to give all the players the freedom to bring their own vision of how it should sound. We're really proud of it, and we hope it can bring a bit of happiness to all our fans and listeners. Hope everyone is irie. Stay blessed Xx." 
Dawn Zee, co-founder